Molson Canadian to Become Official NHL Beer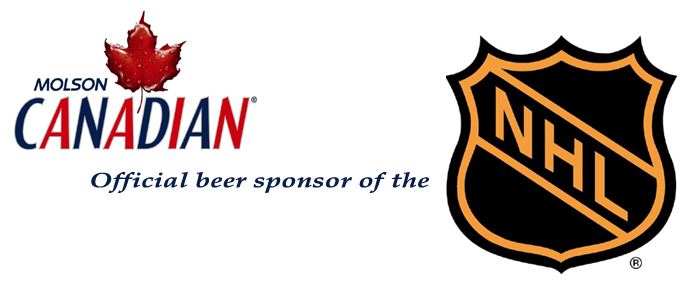 In the latest attempt for macro-beer companies to take over the world (or at least the sporting world), MillerCoors and Molson Coors recently approved a seven year, $400 million sponsorship deal with the NHL. The deal - which is the largest in league history - will make Molson Canadian the official beer sponsor of the NHL in both the United States and Canada, but will share advertising assets with Coors Light in each.
SABMiller and Molson Coors formed the joint venture MillerCoors a few years back to compete against beer Annheuser-Busch InBev, who is currently the world's largest beer company.
The sponsorship deal could be in response to the MillerCoors brand Coors Light losing out to Bud Light in the NFL. Annheuser-Busch InBev made a deal this past month in the wake of the Super Bowl to make Bud Light the official beer sponsor of the NFL, which will be $1.2 billion over the next six years.
Labatt, now the former official NHL sponsor, plans to take arms and pursue any "legal remedies" necessary, claiming it had made agreements for the 2011-2012 season.
As we've said before, this is a perfect example of big beer companies spending more time and money telling us how good their beer is, versus actually making good beer. For those of us who know the difference this news means nothing to us, and we are content watching the Flyers win with our favorite craft beers in tow.
Recent Articles
Sign Up for Early Word on Brad Pitt and Angelina Jolie's Next Wine Release
DC Central Kitchen Sound Bites Food and Music Festival, May 19
Where to Find Boozy Milkshakes in Washington, D.C.
Feedback
How are we doing? Tell us what you like or don't like and how we can improve. We would love to hear your thoughts!