Beer Review: Unibroue Blanche de Chambly
Sparkling for spring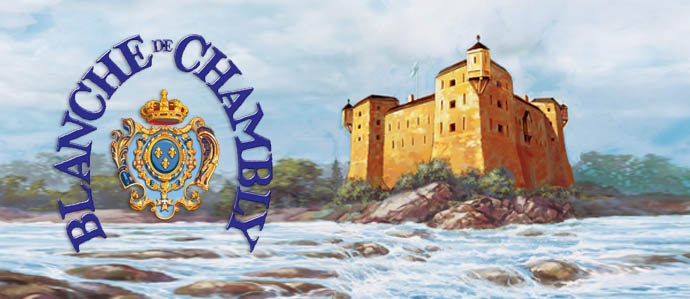 When Unibroue released Blanche de Chambly in 1996, the Chicago Beverage Testing institute pronounced it "the world's best white ale." This is particularly amazing when you consider this was the first-ever ale produced by the Canadian brewery. Since then, the first white beer brewed in the Belgian tradition in North America has gone on to win 13 international gold medals, and upon drinking it, it's easy to see why.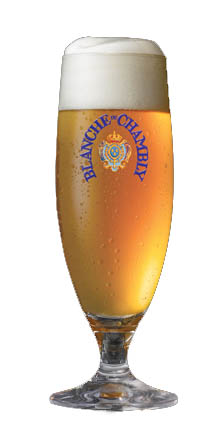 Belgian-style witbier is the one of the most wine-like beers in production in the Americas. Any lover of dry or acidic sparkling wine should be persuaded to sip this beer out of a flute, perhaps during brunch and maybe even with peach schnapps or orange juice, like a Bellini or a mimosa. If the occasion calls for a refreshing beer and breakfast has already passed, no worries. Just bring it outside on a hot afternoon for a straight beer spritzer or a shandy, or consider adding fruit syrup in the style of a mouth-puckering Berliner Weiss.
As is Belgian tradition for white ales, Blanche de Chambly was named for the city where it was brewed. Its fine bubbles offer a bright but not fizzy carbonation, most evidently witnessed in the quickly receding and snowy one-to-two finger head. It bears an opaque yet cheerful lemon color matched by the dominant lemon, orange peel and pink grapefruit on the nose. Interestingly, when it warms up, maple syrup appears in the aroma and the flavor, followed minutes later by the taste of honey.
This evolution from tart to sweet makes this brew a versatile pick for pairing. If you drink it young, serve it with a lighter meal like sliced white meat turkey or seafood prepared with Continental or American recipes. It's also one of those marvelous beers that can stand up to a salad, especially drizzled with a bright vinaigrette. If you age it (up to two years is the recommendation), expect some of the more sugary notes to emerge. This would be a good time to match it to a white, flavorful cheese (brewers suggest a raw goat's milk buchette) or some sort of fruit-based dessert. As we like to say, there's nothing like a semi-tart beer to drink with a semi-tart tart.
Recent Articles
Sign Up for Early Word on Brad Pitt and Angelina Jolie's Next Wine Release
DC Central Kitchen Sound Bites Food and Music Festival, May 19
Where to Find Boozy Milkshakes in Washington, D.C.
Feedback
How are we doing? Tell us what you like or don't like and how we can improve. We would love to hear your thoughts!