Halloween Parties, Events and Cocktails in Washington, D.C.
by
Lauren Sloat
on Oct 25, 2012 in
Roundups
for
Bandolero
,
Bar Pilar
,
Cafe Saint-Ex
,
El Centro D.F.
,
Front Page, The
,
Graffiato
,
Little Miss Whiskey's Golden Dollar
,
Masa 14
,
Oyamel
,
Ripple
,
Ris
,
Vinoteca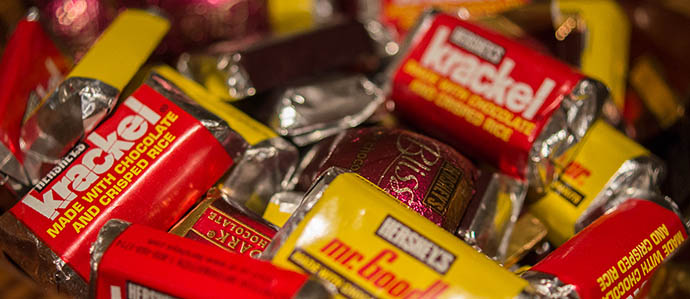 Whether you're in the mood to class it up with a pumpkin martini and three-course Halloween dinner or want to celebrate down-and-dirty style with the costumed masses on M Street, there's no shortage of Halloween celebrations and libations to get you in the spirit this year. Though the storm threatened to cancel the holiday, most events are still taking place — be sure to call before you go to confirm. Here's where we'll be celebrating All Hallows' Eve in the district.

Wednesday, October 31

King of Pop vs. The Prince of Darkness
Café Saint-Ex (1847 14th St. NW; 202-265-7839) & Bar Pilar (1833 14th St. NW; 202-265-1751)
7 PM–close
These 14th Street sister bars host dueling theme parties on Halloween. At Saint-Ex, dress like your favorite Osbourne (most inspired Osbourne costume wins a $50 bar tab) and enjoy Ozzy-inspired cocktails as well as rock and metal tunes upstairs. Down the street, Bar Pilar is encouraging patrons to dress like MJ with cocktails such as the Graveyard Punch and Pumpkin Manhattan — just $7 for anyone in costume. A fog machine and King of Pop-worthy playlist round out the experience.

Halloween Dinner & Dancing
El Centro D.F. (1819 14th St. NW; 202-328-3131
5 PM–close
Richard Sandoval's 14th Street taqueria and tequileria will celebrate Halloween with "BOOzy" bar specials and three-course Halloween menu followed by music and dancing in the downstairs tequileria starting at 11 PM. Dos XX Amber is $3 and margaritas are just $5 all night long, while the prix fixe dinner menu includes your choice of beer or traditional margarita plus an appetizer, entrée and dessert for $35.12.

Friday, November 2

Wake the Dead Party
Bandolero (3241 M St. NW; 202-625-4488)
10 PM
A DJ will take over the first floor of Mike Isabella's Georgetown Mexican restaurant during this Day of the Dead celebration. Get in the spirit by partaking in the special $9 cocktail menu, which is only available between Oct. 31 and Nov. 2 and includes drinks like the Chupacabra (a citrusy mix with mescal an St. Germain). Wear a costume for your chance to win the popular vote contest and prizes such as lunch or dinner on the house.

Liquid Halloween

Zombi-tini at Masa 14: Get ghoulish with this crowd-pleasing Halloween cocktail, which mixes RumChata liqueur with Stoli vanilla and half-and-half in a martini glass rimmed with graham cracker crumbs (1825 14th St. NW; 202-328-1414).

Harvest Pumpkin cocktail at Vinoteca: It doesn't get any more pumpkiny than local pumpkin-infused potato vodka with house-made "candy"-pumpkin puree served in a martini glass and garnished with candied pumpkin. Did we mention this cocktail contains pumpkin? (1940 11th St. NW; 202-332-9463)

Que Pera at Ripple: This Day of the Dead-themed cocktail, $14, is available at the Cleveland Park bar starting Oct. 26 and combines vanilla-infused tequila with cardamom-infused gin and pear puree, marigolds and spiced pear bitters
(3417 Connecticut Ave. NW; 202-244-7995).

Oaxacan Chocolate-Pumpkin Margarita at Oyamel: Another Day of the Dead-inspired drink, this cocktail is part of Oyamel's homage to the flavors of ancient Mexico. Available through Nov. 2, the seasonal margarita includes El Jimador Blanco, Patron Citronage, local sugar pie pumpkins, Oaxacan chocolate and Mexican cinnamon
(401 7th St. NW; 202-628-1005).

Smashing Pumpkins 2.0 at Graffiato: In a nod to their mutual Italian ties, Graffiato's staff will be dressed in Jersey Shore-inspired costumes on Halloween night, serving the Fist Pump cocktail in addition to this, one of two seasonal concoctions. The Smashing Pumpkins 2.0, $10, combines pumpkin spice moonshine with lemon, allspice, maple, old-fashioned bitters and pumpkin ale (707 6th St. NW; 202-289-3600).
-----------------------------------
Past Events
Saturday, October 27

Pumpkin Carving Party
RIS (2275 L St. NW; 202-730-2500).
12 PM–3 PM; $20 donation suggested
Nosh on pumpkin-inspired seasonal dishes while creating your own jack-o-lantern masterpiece that will later be displayed on the candlelit patio, all while helping a good cause: Event donations go directly to DC Central Kitchen. Reserve your spot by emailing Natalie@risDC.com.

Halloween Costume Party
Penthouse Pool Club (1612 U St. NW; 202-939-2563)
Know any friends with membership at this uber-swank rooftop pool? Hit them up for the Halloween costume party, when members can bring up to six guests for free. Sip complimentary poolside cocktails from 6–8 PM, and don't skimp on your costume — the club is giving away more than $1,000 worth of prizes. RSVP at rsvp@penthousepoolclub.com.

Nightmare on M Street
The Front Page (1333 New Hampshire Ave. NW; 202-296-6500)
5 PM–1 AM
This "roaming costume party" is now a 13-year D.C. tradition; the $22.50 ticket (which you're advised to buy online rather than at participating bars — this one sells out!) scores entry at all participating bars as well as all-night specials such as $2 Coors Light, $3 Blue Moon and $4 Bacardi drinks.

Ghouls Night Out
Little Miss Whiskey's Golden Dollar (1104 H St. NE)
9 PM; $15 general admission
You gotta love a bar that promises to turn away costume-less patrons! DJ Trevor Martin will spin at this costumes-required party, where upgrading to the $70 ticket gets you access to the night-long open bar.
Recent Articles
Where to Drink on Memorial Day Weekend in Washinton, D.C.
B Too Brings More Beer to Logan Circle
Memorial Day Drinks: 5 Fun and Easy Summer Pitcher Cocktails
Feedback
How are we doing? Tell us what you like or don't like and how we can improve. We would love to hear your thoughts!