Type
Lounge
Restaurant
Wine & Spirits
Cuisine
The menu changes daily using ingredients that are fresh that day or bought at the market that morning. Please keep in mind that once menu items are sold out, they are finished for the day.
Average Drink Price
$5-$7
Average Food Price
$10-$15
Hours of Operation
Mon-Thu: 11 AM-2 AM; Fri: 11 AM-3 AM; Sat: 10 AM-3 AM; Sun: 10 AM-2 AM
Atmosphere
Bright
Casual
Domestics on Tap
Neighborhood Hang
Dress Code
Similar Bars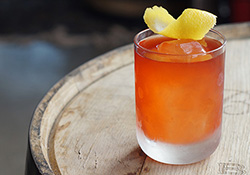 Covid Notice: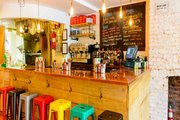 Address
1513 17th St NW
(17th St NW & P St NW)
202.733.5623
www.dukesgrocery.com
Neighborhood
Dupont
About
From Duke's Grocery's Website:
The result of a couple guys who love good food and cold drinks, Duke's Grocery is a neighborhood pub and supper spot located in the Dupont Circle neighborhood of Washington, D.C.
Monday
Happy Hour (12:00 pm - 7:00 pm): $5 select beers, wines and well liquors
Tuesday
Happy Hour (12:00 pm - 7:00 pm): $5 select beers, wines and well liquors
Wednesday
Happy Hour (12:00 pm - 7:00 pm): $5 select beers, wines and well liquors
Thursday
Happy Hour (12:00 pm - 7:00 pm): $5 select beers, wines and well liquors
Friday
Happy Hour (12:00 pm - 7:00 pm): $5 select beers, wines and well liquors