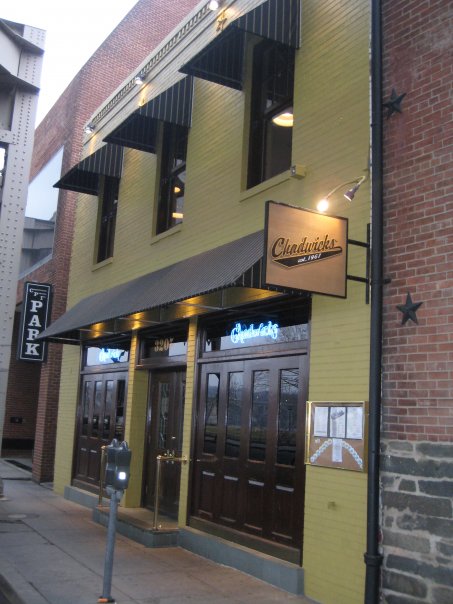 Address
3205 K Street NW
(Wisconsin and K)
202-333-2565
chadwicksrestaurants.com
Neighborhood
Georgetown
About
Drinkpoint.com
From the website: Chadwicks is committed to serving great American food at prices you can afford every day. We use the freshest ingredients available - from our seafood, steaks, ribs and chicken to our salads, sandwiches and desserts. And we still have one of the best burgers in town. We're committed to providing friendly, efficient service in a fun, comfortable atmosphere.
Beers on Tap
Bud Light
Chadwicks' Amber
Guinness
Sam Adams
Dogfish Head 60 Min. IPA
Black & Tan
Beer in Bottles & Cans
See list of bottles here.