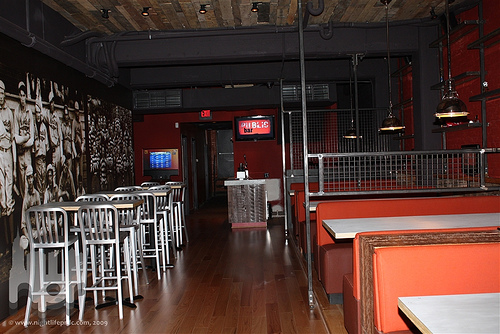 Address
1214 18th St NW
(18th and Jefferson)
202-223-2200
www.publicbardc.com
Neighborhood
Dupont
About
From the website: Public Bar is a multi-faceted restaurant/lounge and sports bar that offers guests a different and an entertaining menu of traditional American savories served with an aesthetic flair. We combine superior service and quality with the casual vibe and high energy of a neighborhood hotspot all while having the same comfort and amenities you would love to have in your favorite viewing room.
Events
04/28 - Calling all Muggles to the DC Potter Crawl 2018
Time: 6 PM
Celebrate magic and wizardry.
Monday
Happy Hour (4:00 pm - 8:00 pm): Food and drink specials
Tuesday
Happy Hour (4:00 pm - 8:00 pm): Food and drink specials
Wednesday
Happy Hour (4:00 pm - 8:00 pm): Food and drink specials
Thursday
Happy Hour (4:00 pm - 2:00 am): Food and drink specials
Friday
Happy Hour (4:00 pm - 8:00 pm): Food and drink specials