Type
Bar/Pub
Gastropub
Restaurant
Cuisine
Pizza, Italian
Average Drink Price
$5-$7
Average Food Price
$10-$15
Hours of Operation
Mon-Fri: 11:30am-5pm, Sat: 12-5pm, Sun-Tue: 5pm-12am, Wed-Thu: 5pm-1am, Fri-Sat: 5pm-2am
Atmosphere
Bar & Grill
Impress a Date
Trendy
Dress Code
Casual, fashionable
Similar Bars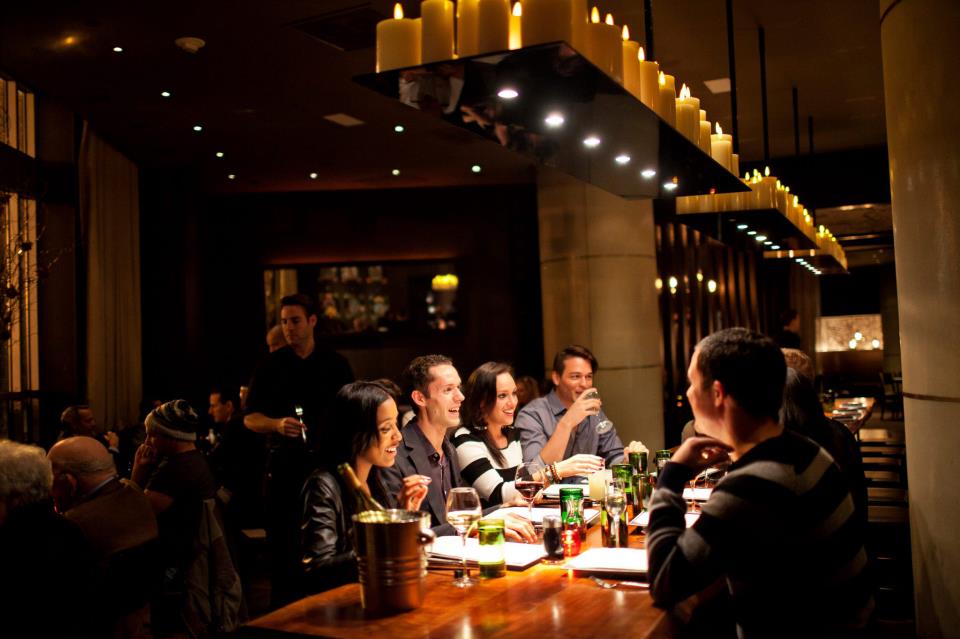 Zentan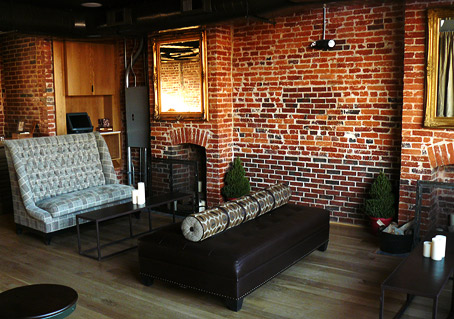 Smith Commons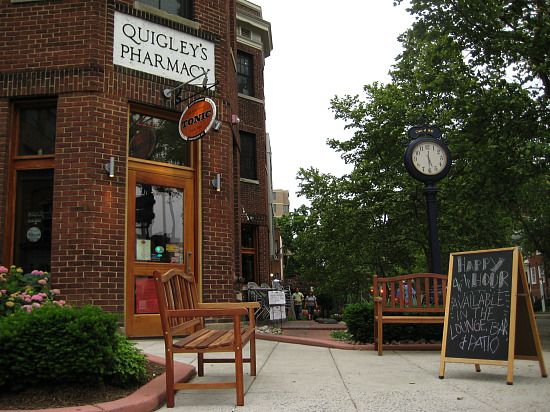 Tonic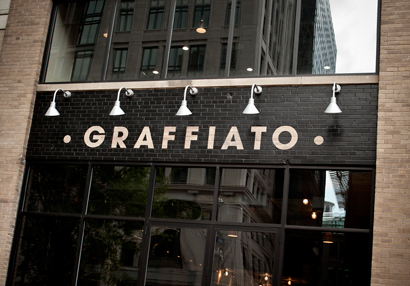 Address
707 6th Street NW
(6th and G)
202-289-3600
www.graffiatodc.com
Neighborhood
Mount Vernon Square
About
From the website:
In June 2011, Chef Mike Isabella opened Graffiato, an Italian-inspired restaurant in the Chinatown neighborhood of Washington, DC. The 130-seat spot allows Chef Isabella to interact with guests while he crafts comforting dishes from seasonal produce and locally cured hams, hand-rolled pastas and marinated vegetable accoutrements. The two-story layout features an open ham bar on the second floor and a large wood oven tucked behind a U-shaped counter with 15 bar stools on the first floor. Both stations encourage dialogue between the guests and chefs.
Beers on Tap
Prosecco Montelvini, Fat Tire Amber Ale, DC Brau Pale Ale, Peroni
Beer in Bottles & Cans
Coronita, Rolling Rock, Miller High Life, Budweiser, Blue Point Toasted Lager, Heavy Seas Marzen, Victory Headwaters, River Horse Hop Hazard Pale Ale, Flying Dog Raging Bitch IPA, Port City Porter, Starr Hill Northern Lights IPA and more
Speciality drinks available
Virginia is for Lovers, Gin & Juice, Hot in the City, Tony Starr, Empire State of Mind, Saged and Confused, Tangerine, DC Mule, Graffiato Market Punch
Articles that mention this
07/09/2015
Where to Grab a Pint and a Pie in DC
02/06/2015
D.C.'s Best Spots for Day Drinking
08/25/2014
Where to Drink on Labor Day Weekend in DC
06/10/2014
Where to Sip with Dear Old Dad in DC for Father's Day
02/05/2014
Mike Isabella Opening Another Graffiato In Richmond, VA
05/07/2013
Bars with Purse Hooks in Washington, D.C.
01/02/2013
Graffiato Hosts First Industry Takeover Night With Bryan Voltaggio, January 7
07/20/2012
The Tony Starr at Graffiato: Angelo Sosa's Favorite Drink
07/16/2012
Drink to Summer Restaurant Week, August 13-19
06/01/2012
Bandolero Brings Margaritas on Tap to Georgetown
05/10/2012
Cocktail Recipe: Buffalo Soldier at Graffiato
04/09/2012
Preview Bandolero Tasting Menu with Cocktail Pairings at Tackle Box, April 19-May 5
03/13/2012
Where, When & How to Celebrate St. Patrick's Day in Washington, D.C., 2012
03/07/2012
What to Expect to Drink at Mike Isabella's Kapnos & G, Coming in 2013
03/02/2012
Choice Brunch: Mike Isabella's Graffiato
01/25/2012
Drink for Dogs at the 11th Annual Sugar & Champagne Affair, Feb 1
01/03/2012
Restaurant Week: 5 Picks with Great Drinks