Bluejacket Brewery Is Now Open
Long-awaited brewery and restaurant from opens its doors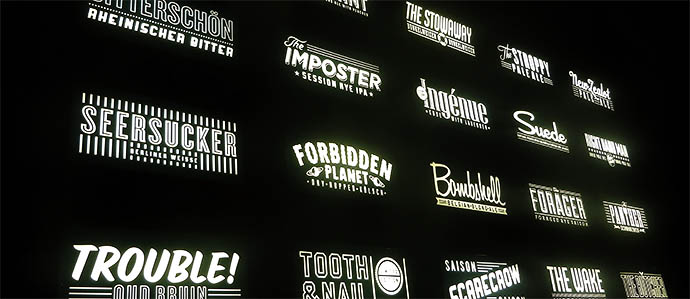 The kegs are tapped, the sausage is pickled and the candles have already been lit —which means Neighborhood Restaurant Group's Bluejacket Brewery (and its restaurant and bar, The Arsenal) are finally set to open their doors to the public today. With a unique setup that includes 19 fermenters, a yeast lab and a sour room — not to mention brewmaster Megan Parisi and the always-charming beer director Greg Engert at the helm — we can safely the say the five-year wait has been well worth it.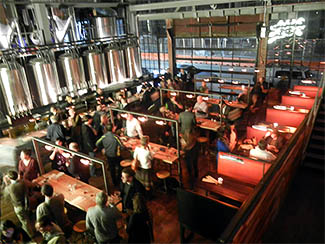 Formerly a Navy Yard ship and munitions manufacturing warehouse circa 1919, Bluejacket's soaring three-level, 5,600-square foot space and shiny, state-of-the-art equipment are destined to draw beer enthusiasts from all over the District to the Southeast riverfront. At The Arsenal, up to 200 guests at a time will be able to sample a selection of 20 rotating ales and lagers, each with its own logo illuminated on the wall and served from one of three temperature zones for optimal tasting.
Two separate rooms house empty barrels of red wine and spirits such as bourbon, tequila and rum in which Bluejacket brews will pick up additional notes for new levels of complexity. In the sour room (or "Funky Town," as Parisi calls it) — which also doubles as a tasting room — you'll find oak wine barrels from Virginia's Barboursville vineyards where ales become sour brews in a controlled environment that protects the wild yeast. In the lab — a feature unique to Bluejacket — the team tests oxygen levels (with one of the joint's most expensive piece of equipment: the orbisphere) and the brews' overall viability.
Expect the same house-made, locally sourced fare characteristic of Churchkey and its sister NRG establishments, but you might notice a pig-centric theme at The Arsenal: spiced pork rinds, fried pig tails, and crispy hog head bites grace the menu alongside beer pretzels (soft and delicious) and upscale pub fare such as cheese, charcuterie, and hand-cut tator tots.
In the coming months, we can expect to see Bluejacket brews popping up in restaurants and retail spots around D.C. Until then, make a trip The Yards and check out the new digs yourself — The Arsenal is now taking reservations online.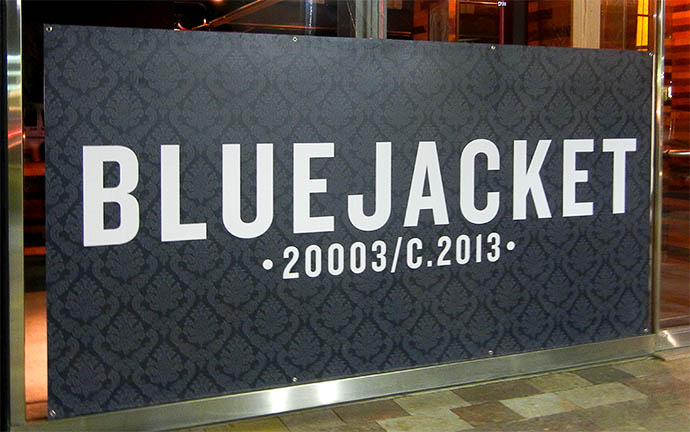 Photos by Lauren Sloat
Recent Articles

Feedback
How are we doing? Tell us what you like or don't like and how we can improve. We would love to hear your thoughts!