What to Do if Your Uber, Lyft, or Cab Driver Ever Strays From Your Destination or Makes You Feel in Danger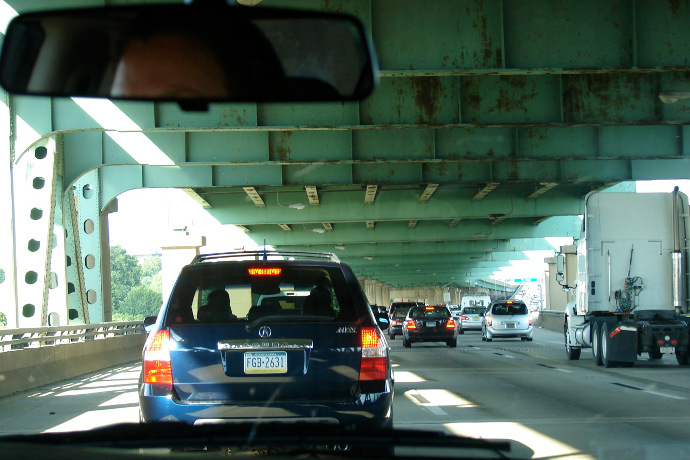 Between new items and personal stories circulating about dangerous situations involving cabs and ride shares, it can't hurt to be conscious and aware of your own safety when you're taking an Uber, Lyft, or taxi. Whether you've been out with your friends or are heading home after your shift, Uber and Lyft are great ways to get home quickly when it's late and you're tired, but they could also present some problems. Many, many Uber and Lyft drivers are safe, responsible men and women who look out for their passengers, but for the small number who aren't, it's important to be careful.
Since none of the organizations have had super concrete responses to these issues, riders might want to be more vigilant, and even though the obvious solution is just for drivers to not put their passengers in danger, it's still helpful for riders to know what steps they can take to protect themselves. Here's a few things to do if you feel endangered in your rideshare or cab.
Get out of the car as soon as you feel unsafe.
If your driver starts going in the wrong direction or just makes you feel unsafe or uncomfortable in any way, don't hesitate or make light of the situation. Get out of the car right away if possible, even if you're not close to home; it's better to get another car or take public transit in that situation. Remember they have to let you out and can't demand you stay in the car.
Check the route and see if it's different or just an alternate route.
The driver might not go exactly the way you would, so make sure they're just taking an alternate route rather than an unsafe one in the wrong direction. If you're uncomfortable, ask them to adjust the route at your direction.
Check the license plate and ask the driver for your name.
Before you get in the car, double check that the license plate and driver match what comes up in the app, and when you get in, ask who they're picking up. If you give them the name up front, they can easily just say "yes," even if it's not your car.
Use the emergency alerts on your phone.
On both iPhones and Android phones, there's an emergency call button on the lock screen both also allow you to access your emergency contacts and a 911 shortcut if you press the lock button five times in a row. These are good things to know even if you're not in a weird rideshare or cab, but in these specific scenarios, they could come in handy.
Stay aware of your surroundings.
Even though you might want to don your headphones or mindlessly scroll through Instagram during your ride, neither of those are particularly bright ideas when you're being driven by a stranger. Keep your head out of your phone and be aware of your surroundings; that way, if the driver takes a weird route, you'll realize it immediately.
Share your ride with friends or family.
Both Uber and Lyft give you the option to share your ride in real time with friends directly through the app, and if you're in a cab, just text your friends and family and make sure they know where you are as closely as possible. Google Maps also offers an option to share your location with contacts.
Make sure the windows aren't locked; yell for help if necessary.
If you're feeling extremely endangered or uncomfortable, make sure the windows and doors aren't locked, so that in the worst case scenario, you can yell at a nearby car or passerby for help. Most people won't just drive or walk by someone yelling for help, so be persistent.
If the situation escalates, be smart about your next move.
If you're definitely being kidnapped and you can't get out of the car for any reason, there are still moves you can make and ways to get out of the car if you're in serious danger. Beyond making a lot of noise, if you use a blunt object or your own weight (by laying on the floor of the car and kicking the window), you may be able to shatter the passenger window.
Call the police as well as reporting it to the app.
If your driver is unsafe or makes you feel uncomfortable, you should absolutely report it to the app, but place a call to your local police and make sure you give them the driver's license plate. In the aftermath of a situation like this, there are resources where you can reach out if you feel comfortable, and you might be able to prevent this from happening to someone else too.
Photo via Flickr user philkates
Recent Articles

Feedback
How are we doing? Tell us what you like or don't like and how we can improve. We would love to hear your thoughts!