Where to Drink on Inauguration Day 2017 in DC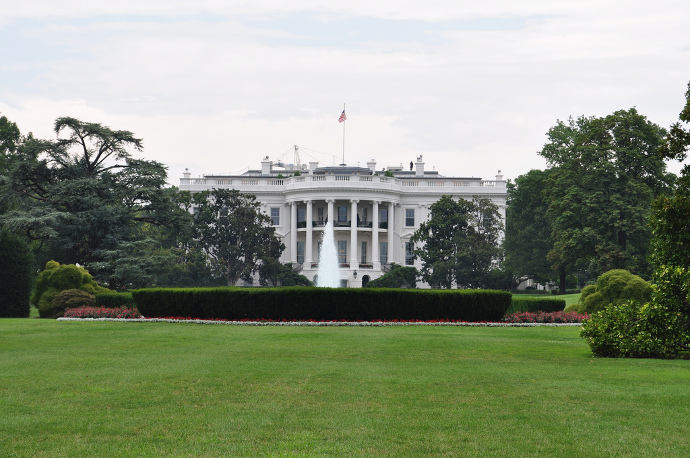 No matter what side of the aisle you lean towards, there's one thing everyone in DC can get behind… food and drink specials. As the 58th Presidential Inauguration gets underway, these restaurants and bars will be offering up discounted drinks and snacks worthy of a weekend visit.
Alfa Piehouse
Steps from the White House, the fast-casual Greek restaurant will offer Inauguration Day specials, including an 8oz cup of La Colombe coffee and freshly-made mini phyllo pie for $1.20 and two small soups, two side salads and two regular phyllo pies for $20.17. Open 7 AM - 6 PM on Inauguration Day. (1750 H St, NW; 202-846-7122)
Blocks from the Capitol Building, Art and Soul's patio will be transformed into a pop-up lounge, fully tented and heated from January 18-22. Enjoy boozy hot chocolate (to-go cups and hand warmers will also be offered) as well as other warm cocktails including Hot Buttered Rums, Honey-Bourbon Hot Toddies, and Hot Spiced Wine. (415 New Jersey Ave, NW; 202-393-7777)
Bar Dupont
The chic bar located in The Dupont Circle Hotel will offer a specialty cocktail through February 6: A District Welcome, made with District Distilling Co. Checkerbank Gin, Capitoline Rose Vermouth, Don Ciccio & Figli Nocino, Amaro Montenegro, lemon. (1500 New Hampshire Ave, NW: 202-483-6000)
Bar Pilar
The 14th Street restaurant and bar will celebrate Inauguration Day with a Presidential Send-Off Party for President Obama. Starting at 11 AM, they'll be showing the inauguration coverage and have $9 individual sized deep dish Hawaiian pizzas and a selection of Chicago and Hawaiian inspired drink specials all day; a nod to our 44th President's hometown backgrounds. (1833 14th St NW; 202-265-1751)
Bayou Bakery
The Capitol Hill location will host an Inauguration Takeover showing live NBC coverage. From 7 AM to 7 PM, it will operate as the official NBC DC affiliate headquarters. Specials for the day include Vanilla-Cherry Soda Cakewiches with Whipped Cream Cheese Filling and the McBayou's Filet-O-Catfish with Crispy Local Catfish, Tartar Sauce and "American Strong" Cheese on a Potato Roll. (901 Pennsylvania Ave, SE; 202-664-5307)
Brookland's Finest
In the week leading up to the inauguration, Brookland's Finest will tap a keg from Denizens Brewing Company and will also serve up cocktail specials including $10 White Russians and $10 Orange Russians (fresh squeezed orange juice, simple syrup, vanilla-infused Civic vodka and cream). Proceeds from the keg and cocktails will benefit the Chesapeake Bay Foundation. (3126 12th St, NE; 202-636-0050)
DC Harvest
The H Street restaurant will be serving up its seasonal and locally sourced fare during brunch on Inauguration Day. Enjoy bottomless mimosas and Bloody Marys along with items like house-made scrambles and buttermilk pancakes. 11 AM - 2:30 PM. (517 H St, NE; 202-629-3296)
Denizens Brewing Company
The brewery will show the inauguration coverage in the Lower Taproom during the daytime - from 8PM to midnight, DJ Blaqsquerade will be changing up the pace, spinning tunes for guests to dance the night away. The week leading up to Inauguration Day, they'll offer a different special each day featuring an international style of beer. (1115 East-West Hwy, Silver Spring; 301-557-9818)
I Ricchi
The Tuscan-style restaurant will have two specialty cocktails available through January 21: Trump-tini (Prosecco, pomegranate and a splash of gin with a sugar-coated rim) and a Barack Rocks cocktail. (1220 19th St, NW; 202-835-0459)
Quarter+Glory
The craft cocktail bar on 14th Street will offer day-long specials in honor of Inauguration Day, with all drinks priced at $10 through the weekend. There will also be three specialty cocktails: Believe Me (Old Overholt Rye, Fresh Lemon, Special house-made Ginger Beer), #NOT! (Vodka, Triple Sec, Fresh Lime, Cranberry, Egg White), and "Who's Going to Pay For It?" (Tequila Blanco, Fresh Lime, San pellegrino Pompelmo, Salt). (2017 14th ST, NW; 202-450-5757)
Photo via Flickr user airlines470
Recent Articles

Feedback
How are we doing? Tell us what you like or don't like and how we can improve. We would love to hear your thoughts!