Drinks Decoded: White Russian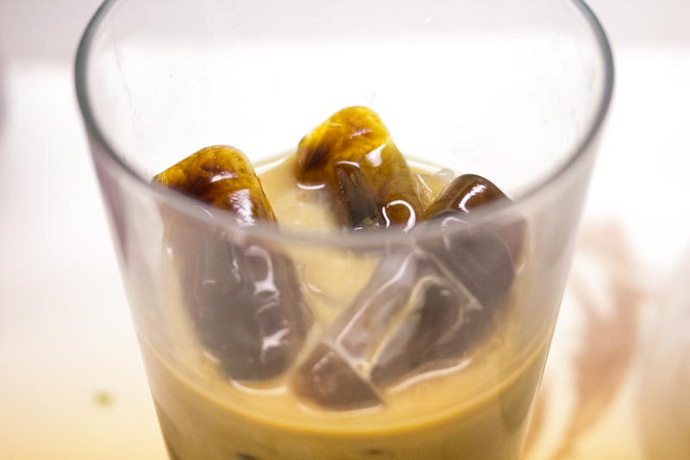 In this series, we take a closer look at well-known cocktails. Get to know the history behind these classic drinks as well as where you can find them in the DMV area. This week's Drinks Decoded takes on White Russian, in honor of National Kahlua Day on February 27.

The Basics
The White Russian is a cocktail made with vodka, coffee liqueur (typically Kahlua), and cream or milk. It is served on the rocks in an Old Fashioned glass by pouring the vodka and coffee liqueur into the glass filled with ice and then adding the cream or milk on top of the alcohol while slowly stirring all of the ingredients together. Variations of the drink include a White Canadian (goat's milk is used instead of cream), White Mexican (horchata is substituted for cream), and the White Cuban (rum is used instead of vodka), to name a few.
The Backstory
Contrary to popular belief, the drink's name does not have anything to do with the country Russia, other than having vodka as the main alcoholic base. The drink was originally named a Black Russian when it was created in 1949 by Belgian bartender Gustave Tops. Story has it that Tops made the drink for Perle Meste, the U.S. ambassador to Luxembourg at the Hotel Metropole in Brussels. The first version of the drink only contained vodka and coffee liqueur, hence its name. The introduction of cream to the Black Russian - thereby turning it into a White Russian - did not occur until the 1960's. The cocktail was enjoyed throughout the decades, but did not receive much notoriety until it was featured in the cult classic The Big Lebowski as The Dude's drink of choice. The drink has a reputation as being on the sweeter side and cocktail selection for those sensitive to the strong taste of liquor.
The Bars
Burger Tap and Shake
The February cocktail of the month, Pandamonium, is made with Smirnoff Whipped vodka, Creme de Cacao, and a splash of milk and mint - modeled after the White Belgian (substituting chocolate liqueur for coffee liqueur).
(2200 Pennsylvania Ave, NW; 202-587-6258)
Co Co Sala
The chocolate-inspired restaurant bar's take on the White Russian includes Svedka Vanilla, Patron Cafe XO and Baileys and milk foam.
(929 F St, NW; 202-347-4265)
Ted's Bulletin
The classic American diner serves up an adult milkshake version of the White Russian - made with vodka and Kahlua, get a taste of nostalgia for $10.99.
(multiple locations)
Photo via Flickr user stevendepolo
Recent Articles

Feedback
How are we doing? Tell us what you like or don't like and how we can improve. We would love to hear your thoughts!