Where to Drink Whiskey in D.C.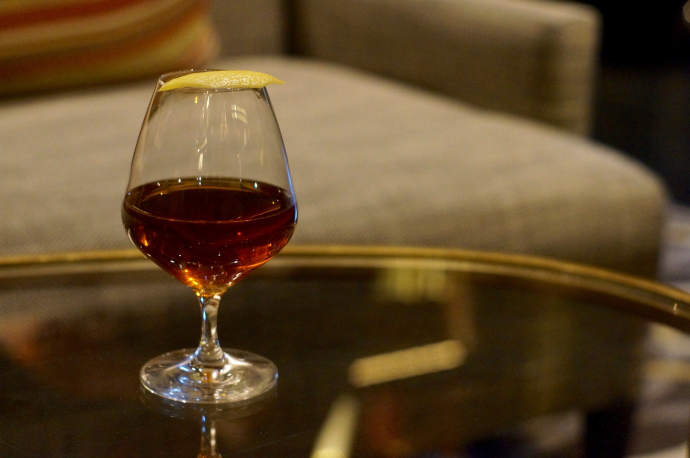 Whiskey fans know there are plenty of options for sipping the spirit in DC. Whether you prefer rye or bourbon, call it whiskey or moonshine - here are five recommendations on where to get your whiskey fix in the city.
Capitol Hill's southern-inspired restaurant has plenty of "Brown Water" behind the bar - here, you'll find over 60 kinds of bourbon, along with varieties of rye, American/Tenessee, Canadian, and Irish whiskeys. Order a spirit by itself or opt for a classic Manhattan. Pro tip: if you're looking for a snack to pair with your drink, the Brussels Sprouts (with fish sauce, honey, peanuts, Thai chilis, crema and cilantro) are some of the best in the city. (613 Pennsylvania Ave, SE; 202-543-3622)
The 14th Street spot offers up South American rotisserie chicken with all the fixings (yuca fries, black beans, rice, roasted corn and more) in the front part of the restaurant. After you've devoured your meal, head through the metal door in the back of the dining area and you'll find a bar with 99 different kinds of international and domestic whiskeys. (1738 14th St, NW; 202-667-2456)
A popular whiskey destination, the Adams Morgan watering hole boasts over 2,500 bottles of whiskey on the wall at any given time. Grab a seat at the first floor bar where you're surrounded by shelves upon shelves of whiskey bottles and select from single malt Scotch, blended Scotch, international and domestic varieties, and some rare bottles of bourbon, rye and Scotch. (2007 18th St, NW; 202-588-7388)
The BBQ restaurant in Adams Morgan doubles as a whiskey hot spot with over 100 fine whiskeys including Scotch, bourbons, single malts, Irish whiskeys and ryes. Pro tip: although Smoke & Barrel is known for BBQ fare, vegans and vegetarians will find plenty to choose from off the menu such as Smoked Vegan Wings, Vegan Spare Ribs, Veggie Chili, and a Vegan Burger. (2471 18th St, NW; 202-319-9353)
Irish Whiskey lovers should take note of The Whiskey Room's 70+ selection of whiskeys from the Emerald Isle. Located above Ri Ra in Georgetown, sip on a variety of whiskeys in addition to the Irish selections including Scotch, American, and international whiskeys from Canada, Japan and India. (3125 M St, NW; 202- 751-2111)
Photo via The Drink Nation
Recent Articles

Feedback
How are we doing? Tell us what you like or don't like and how we can improve. We would love to hear your thoughts!