Party On: 2012 Dates for Extended Bar Hours in D.C.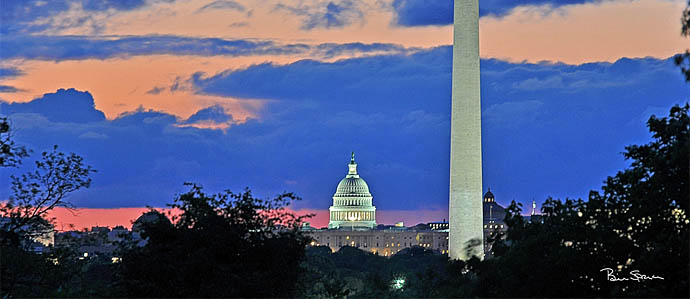 Each year, the Alcoholic Beverage Regulation Administration (ABRA) issues a calendar of dates (PDF table) on which bars are allowed to stay open extra hours. This could be because of a holiday: on New Year's Eve, regular on-premise licensees automatically got a reprieve to keep serving through 4 AM, though the extension is more often until 3 AM, like on Martin Luther King Jr. Day (January 16) or Washington's Birthday (February 20). Even DC Emancipation Day (April 16) garners an extra hour at the pub.
The other reason for the closing hour reprieve is the ending of Daylight Savings Time, which occurs each autumn (this year on November 4). On that date, clocks "fall back" at 2 AM, meaning it's suddenly 1 AM, meaning there's an extra 60 minutes before standard closing hour. Of course, this comes with an accompanying loss of a bar hour in the spring; on March 11, 2012, 2 AM will all of a sudden become 3 AM, and any bars that are usually open until 3 AM will have to shut down what feels like an hour early.
But no worries, that's the only shortening, most of the special dates are for extensions. Peep the list below and prepare to party.
DAY/HOLIDAY
DATE ON WHICH DAY/
HOLIDAY IS OBSERVED IN D.C.
EVENING OF EXTENDED
BUSINESS HOURS
CLOSING HOUR
(THE FOLLOWING MORNING)
New Year's Day actual
Sunday, January 1, 2012
Saturday evening, December 31, 2011
4 AM Sunday morning
New Year's Day observed
Monday, January 2, 2012
Sunday evening, January 1, 2012
3 AM Monday morning
Martin Luther King Day
Monday, January 16
Sunday evening, January 15
3 AM Monday morning
Washington's Birthday
Monday, February 20
Sunday evening, February 19
3 AM Monday morning
Spring Daylight Saving
Sunday, March 11
Saturday evening, March 10
One Hour Lost
DC Emancipation Day
Monday, April 16
Sunday evening, April 15
3 AM Monday morning
Memorial Day
Monday, May 28
Sunday evening, May 27
3 AM Monday morning
Independence Day
Wednesday, July 4
Tuesday evening, July 3
3 AM Wednesday morning
Labor Day
Monday, September 3
Sunday evening, September 2
3 AM Monday morning
Columbus Day
Monday, October 8
Sunday evening, October 7
3 AM Monday morning
Autumn Daylight Saving
Sunday, November 4
Saturday evening, November 3
One Extra Hour
Veteran's Day
Monday, November 12
Sunday evening, November 11
3 AM Monday morning
Thanksgiving
Thursday, November 22
Wednesday evening, November 21
3 AM Thursday morning
Christmas
Tuesday, December 25
Monday evening, December 24
3 AM Tuesday morning
New Year's Day 2013
Tuesday, January 1, 2013
Monday evening, December 31, 2012
4 AM Tuesday morning
Photo via Flickr user Bill Spruce; link via David Smelson on Twitter
Recent Articles

Feedback
How are we doing? Tell us what you like or don't like and how we can improve. We would love to hear your thoughts!