Zoned for Success: 3 Stars Brewing Finds Its Footing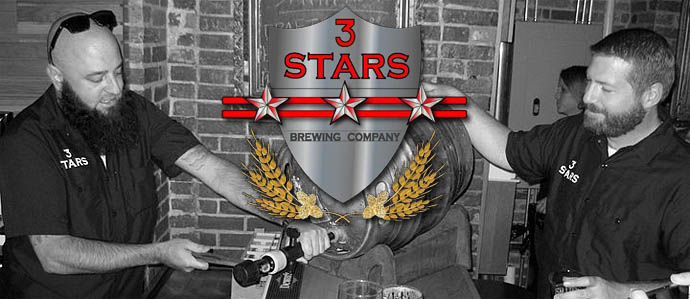 When Dave Coleman and Mike McGarvey, seasoned homebrewers and long-time residents of the District, started looking for a space to launch their own brewery, they faced a slight wrinkle. D.C. is a city built for the federal government, not industry. One benefit: the city lacks the post-industrial decay that scars other cities along the Eastern Seaboard. But there's very few spots within the city zoned for manufacturing.

"Our realtor pushed us into looking at space in Maryland and Virginia," said Coleman. "But this is our town. There was never a question that we would set up outside the District."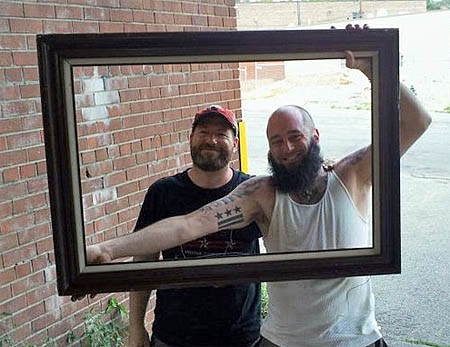 Their stubbornness paid off. Eventually, the pair found a suitable spot – with proper zoning and the requisite high ceilings necessary to install mash tuns and fermentation tanks – within Northwest D.C.

Coleman and McGarvey hope to begin brewing out of their facility in the Takoma neighborhood in the next four to six weeks. But they've been getting in plenty of practice, both on their home brewhouse and with friends in the region.

The pair doesn't lack for experience. Coleman, currently the beer director at The Big Hunt, has worked at the Dupont Circle craft-beer destination for a decade. McGarvey, who brings business sense to the operation from his day job as a senior executive at XM-Sirius satellite radio, holds a brewing credential from the Siebel Institute, the oldest brewing school in the country.
A Scientific System

Since they decided to start 3 Stars, Coleman and McGarvey have been particularly systematic about their beer-making. "We treat it as recipe development, rather than just homebrewing," said Coleman. "We're being scientific about it every day we brew."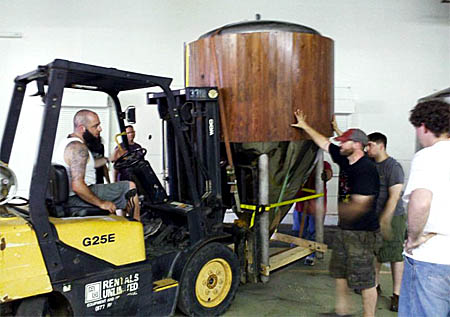 This means that pair will make make five different beers at a time. "Say we're making an IPA," continued Coleman. "We'll start with a basic IPA recipe, then on the second, third, fourth and fifth rounds, we'll make additions aimed at certain characteristics: aroma, bitterness, and so on."

A month later, when all five are ready to drink, they'll pick the one they liked the most, and use it as the baseline for the next round of experimentation. "This gives us the confidence and experience to know that we've done a style to the fullest," said Coleman.
Collaborations

Larger-scale efforts have included 2011 collaborations with Evolution Craft Brewing in Delaware (the Syndicate Saison) and Oliver Ales in Baltimore (two installations in the B.W. Rye series, showcasing how different styles of beer change dramatically with the addition of rye).

Once 3 Stars starts producing from their own brewery, look forward to plenty of big beers, with corresponding high alcohol levels. "It's a reflection of Mike and my personalities," explained Dave. "I don't like sitting around and sitting a beer and just thinking – uh, I'm drinking a beer. I like memorable beers; beers that make me think."

Assuming all goes smoothly, later in 2012, DC beer lovers will have some new memories of their own.
Recent Articles

Feedback
How are we doing? Tell us what you like or don't like and how we can improve. We would love to hear your thoughts!