Topaz Bar Gets Political with Campaign Cocktails for Super Tuesday, March 6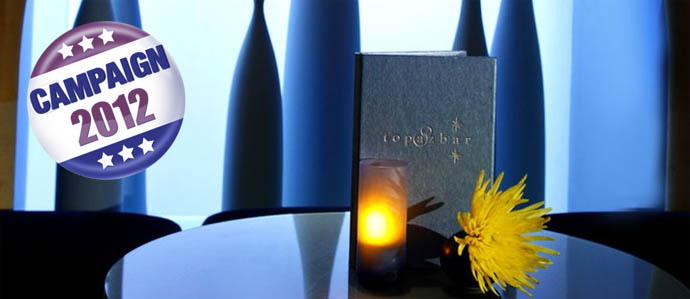 Will a clear winner emerge from tomorrow's Super Tuesday primaries? Absolutely, yes! The winner is you, if you head over to the Kimpton's Topaz in Dupont Circle. From 5 PM–close on Tuesday, March 6, Topaz Bar will feature a set of appropriately named cocktails, specially crafted by mixologist Rico Wisner to honor the Republican presidential candidates and Barack Obama.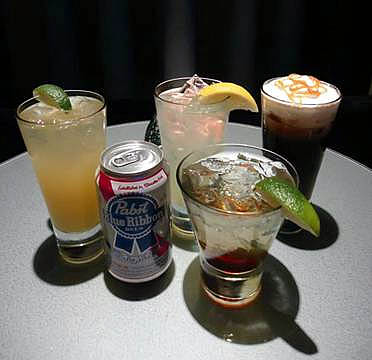 The drinks run the gamut from old-school to classic to – well, perhaps there's not really a cutting-edge one in the bunch, anyway – and vary in price from $5–$9. There's even a non-alcoholic choice, for Mormon candidate Mitt Romney, of course.

The menu will be available until a GOP candidate is selected, and be careful with your selections – each purchase counts as "vote" and Topaz Bar will be keeping score. Check out the full list and descriptions, below.

Romney Float – This rich, non-alcoholic treat features Old Dominion Root Beer finished with whipped heavy cream and a house-made "Salted Lake" caramel drizzle ($5). For those who can't resist the hard stuff, a shot of Root Organic Liqueur ($6) can be added.

Rick's Tea Party – Throw your support towards Santorum. Tea is a large part of the mix in this cocktail featuring Green Tea Infused Absolut Vodka, Benedictine Liqueur, lemon juice and simple syrup. ($9)

Ron's PBR – Swig down an old-school beer that appeals to the younger generations too, and show support for Ron Paul with a can of Pabst Blue Ribbon. ($5)

Gin-grich and Tonic – Choose an old classic with a hint of the South in honor of Newt with this twist on a traditional gin and tonic. Enjoy Bluecoat American Dry Gin and Fentimans Tonic Water topped off with a Leopold Bros. Peach Liqueur float. ($9)

Home Sweet Home – Obama's looking to keep his cushy digs at the White House for the next four years. Vote for the incumbent with this homage to District's official cocktail – The Rickey. This sweet twist on the classic includes Bulleit Bourbon, lime juice, club soda and a hint of pineapple juice. ($9)
Recent Articles

Feedback
How are we doing? Tell us what you like or don't like and how we can improve. We would love to hear your thoughts!