Drinker's Choice 2012 Winner, Best Cocktail Bar: The Passenger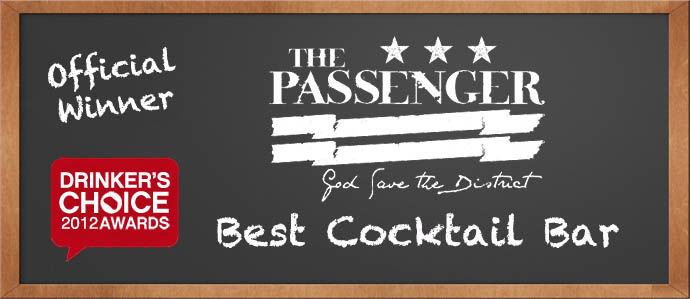 To satisfy their craving for a serious bar high on quality sips but low on pretense, drink experts Tom and Derek Brown took matters into their own hands, and in 2009 launched The Passenger. The brothers' mixing prowess and no-nonsense style has turned the Mount Vernon drinkery into one of the most respected bars in the city, and you've noted as much, voting it the Best Cocktail Bar in our 2012 Drinker's Choice Awards.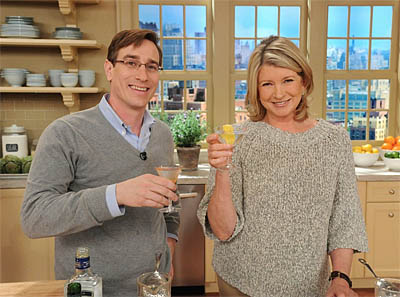 We caught up with Derek via email to find out more about what makes his bar special, and get his take on drinking around the District. Also a prolific columnist for The Atlantic and other online publications, he's quite eloquent, so read on to find out what he's thinking about these days, and why D.C. should be known as "Drink City."

– Can you name two (or more) specific things that make The Passenger special/deserving of the win?

I think it's the personalities and dedication to our craft. First, Tom and I created a place that's filled with things we love. Great drinks, beer and food in a laid back environment. The Passenger is exactly where we would go to have a drink and bite to eat. We're just glad so many people love the same things and come to our bar. Thank you, truly.

Second, we really do care about the craft of bartending. We're bartenders who own a bar. Not someone who thought cashing in on the cocktail craze is going to make them some money. It's all about the passion and our customers respond to that.

– Tell us briefly (one sentence) why the two of you were inspired to open The Passenger?

This is our life's work. We love drinking and great bars. The Passenger is a sincere expression of that. We also don't want cocktails to be intimidating. I don't think people come into The Passenger worried that they'll order the wrong thing or have to wear a fedora and vest to order a drink. Great cocktails are not about a fad. They're timeless.

– If you had to choose a winner in this category that is not your own establishment(s), what would it be?

I drink at Jack Rose, so there's your answer. Although there are many amazing bars in DC. It's a crowded category and we're completely honored to be placed among such an amazing cadre of drinking holes.

– Anything else you'd like to tell us?

DC is the smartest, booziest town in the country. Every denizen of the District should consider in their duty to contribute to DC's reputation as Drink City. Is that too much to ask?
Photo of Derek Brown and Martha Stewart via The Passenger on Facebook
Recent Articles

Feedback
How are we doing? Tell us what you like or don't like and how we can improve. We would love to hear your thoughts!