Now Open: The Coffee Bean & Tea Leaf at the Washington Hilton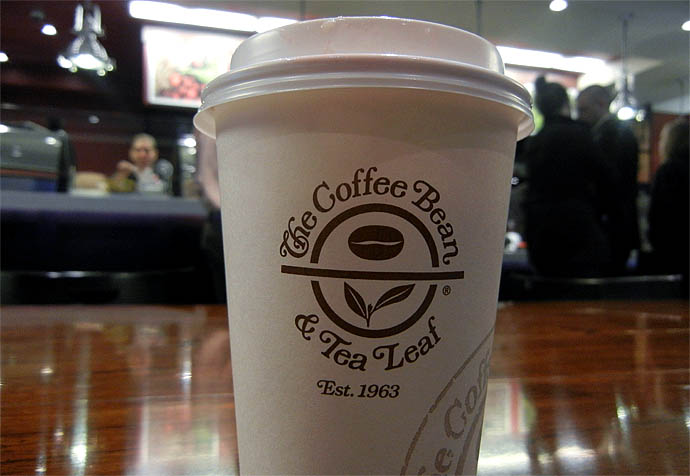 Washington has long been called "Hollywood for ugly people," but now there's a true Hollywood staple that wants to make D.C. home. In February 2012, Brentwood-based coffee shop The Coffee Bean & Tea Leaf opened quietly inside the Washington Hilton in upper Dupont, and already it's established a cult-like following in the District, attracting regulars from as far as Foggy Bottom who make the trek for celeb-chic brew each morning. Is there booze? Well, no — but within just a few blocks of area staples such as Russia House and Bistrot Du Coin, the 'Bean is destined to become a pre-party fueling station and hangover-recovery joint.

Since this is The Coffee Bean's first location in the district, it's hard to fathom just how rooted it is in Southern California culture, where the circular brown logo is more ubiquitous than even Starbucks' tell-tale green stamp. Indeed the coffee and tea retailer goes back to 1963 (a good eight years before the first Starbucks made the scene in Seattle) and is the originator of the ice-blended coffee beverage, or what's widely referred to as the frappuccino in today's Starbii-dominated lexicon.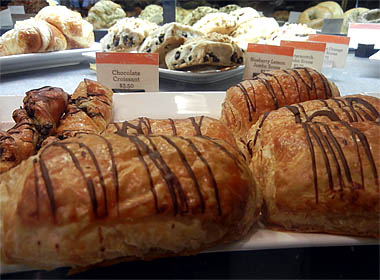 But this Bean isn't entirely Hollywood; it's got that leather-bound-and-rich-mahogany air that works well in Washington. Witness the library-style wooden desk (replete with dual-ended reading lamps and free Wi-Fi) and the joint's crowning glory: a row of leather Eames lounge chairs and matching ottomans, all lined up in front of a matrix of flat screen TVs tuned to — what else? — CNN, C-Span, CBS and ESPN.

And then there are the pastries. Maybe it's because D.C. (unlike some other, ahem, geographies) enjoys a good carb or two, but whatever the reason, you won't find standard issue, shrink-wrapped muffins sweating in a glass case here. All the goodies are made fresh daily by the hotel's pastry chef and taste like something straight out of a French bakery. There's the flakey butter croissant, the chocolate-laced twist and, best of all, the monkey bread: a sizable loaf of scone-like bread steeped in sugar.

As for the drinks, get your non-alcoholic kicks with the establishment's most popular coffee cocktails (that would be the mocha and vanilla lattes) or, if you like it straight up, try the French roast — it lacks the burned taste that turns many off to the idea of bold brews. Why so fresh? All the goods are shipped directly from the California roast factory, where the "roast master" overseas the production of every batch. Baristas are schooled to change the pots every hour as well.

A selection of gourmet sandwiches (we're talking real carved meat) mean you can enjoy some sustenance as well while you fuel up for an evening out, but be sure to come back the morning after: This is a breakfast spot at its best.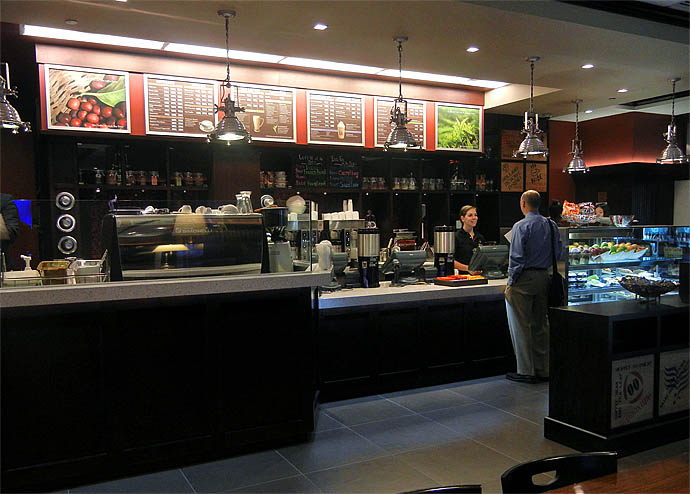 Photos by Lauren Sloat
Recent Articles

Feedback
How are we doing? Tell us what you like or don't like and how we can improve. We would love to hear your thoughts!