Ted's Bulletin Carves Cocktail-Club Niche With New Spring Drinks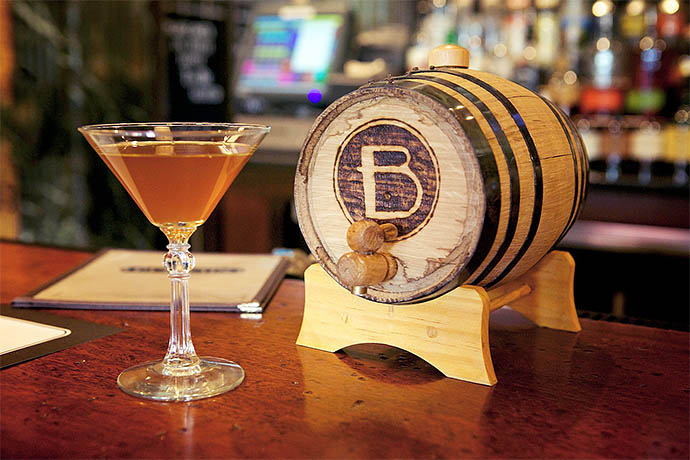 Until recently, Ted's Bulletin was best known as a neighborhood diner (albeit one that attracts regulars from other District quadrants) dishing up truly homemade versions of comfort fare such as grilled cheese with tomato soup and jam-oozing Pop Tarts. Oh, and there are the adult milkshakes, too. But now the charming Capitol Hill eatery from the owners of Matchbox (who plan to add a second location soon on 14th Street NW) is making a name for itself as a cocktail joint with some quality spring sips.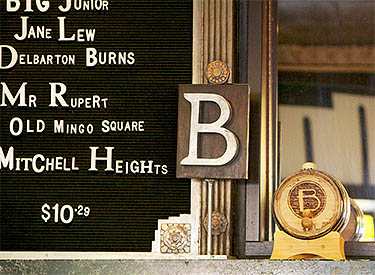 Hang out at the quaint entryway bar and you'll find a variety of seasonal bevvies served up by bartenders in Newsies-style caps and dapper vests; all a throwback to the 1930s era of restaurant namesake Ted — father of proprietors Mark and Ty Neal.

The Cocky Yamazaki was born when mixologist George Menold was trying to figure out what to do with the Japanese single malt whisky, so he added Fernet Branca (an herbal, Italian liqueur), Domaine De Canton ginger liqueur and coriander-ginger syrup. But first, he aged the whiskey to perfection in a baby barrel. "There wasn't any smoke or caramel [in the spirit originally], so it was a good candidate to barrel," says Menold. The barrel in question: a two-liter, American oak variety worth 37 servings, strong sips all. "This is definitely not a girly drink," he admits.

Several of the spring cocktails are infused with ginger and are all accounted for, with homemade syrups and mostly homemade bitters, in Menold's "little black book of recipes." Find the coriander-infused syrup in the Mr. Rupert, too; the cocktail was inspired by a regular who wanted a sip with rye and citrus. Warns Menold: "It's a nice color and looks very dainty, but it's surprisingly strong."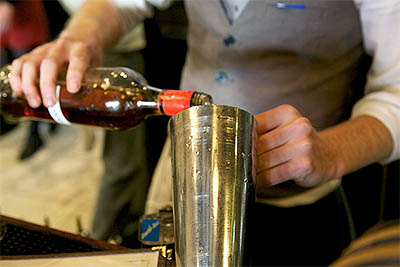 With cayenne-thyme syrup, the Big Junior is the spiciest of the bunch, while the tart Mitchell Heights — described by Menold as "the kind of thing our grandparents would drink" — is made with the old-school mixer of bitter lemon along with Tamarind-infused vodka and orange bitters.

The Jane Lew is more straightforward. "Everything goes great with angostura bitters," he says. "It's also an excuse to use mint syrup." With this tempting new spring lineup, where does Ted's fit in to D.C.'s cocktail milieu? "We're trying to keep pace if not set the bar," says Menold of the District's new crop of cocktail-focused lounges. "It can get boring making gin-and-tonics all night." Check it out for yourself — we hear Fridays evenings are especially hopping.
Photos by Lance Hayden
Recent Articles

Feedback
How are we doing? Tell us what you like or don't like and how we can improve. We would love to hear your thoughts!