3 Stars Brewing Opens Homebrew Shop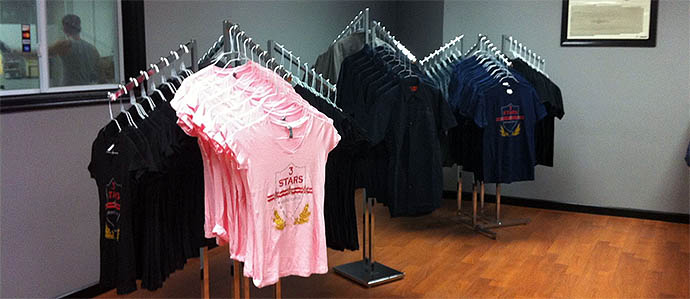 This Friday, 3 Stars Brewing Company will open its Homebrew Shop, the first of its type in the district selling brew-your-own-beer wares. We first met Dave Coleman and Mike McGarvey in January, when we reported that the brew masters (Coleman served as beer director of The Big Hunt; McGarvey is credentialed by the Siebel Institute) had settled on a location for their own brewery in Northwest D.C. With their help, the craft beer movement is about to get even more local: in your kitchen.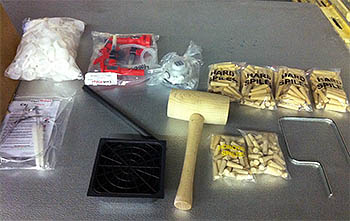 Coleman points to the explosion of local and regional breweries (such as DC Brau, Chocolate City Beer and the forthcoming Bluejacket in addition to 3 Stars) as well as "beer bars" such as Churchkey, Smith Commons, Meridian Pint and others as evidence that D.C.'s craft beer consumption now "rivals that of many of the best beer cities' across the country."

Why such a long time coming for a town that clearly appreciates a unique brew? In a word (or two): retail space. "We had the added bonus of having already rented a very large space for our brewery, and saw it as a natural avenue for us to pursue," says Coleman. "As homebrewers ourselves, we understood a need for district residents to have more local access to brewing ingredients, and decided to respond in turn by opening a shop for locals to get all their necessary supplies."

What kind of supplies, you ask? Expect an "extensive inventory of specialty grains and various hop varietals," including Citra, Czech Saaz, Warrior, Glacier, Magnum, and Sorachi, all hand-selected by Coleman according to seasonality and current trends. "Our specialty malts are very diverse," he says, "including seven different varieties of caramel malt, red wheat malt, and many European malt options as well." They'll also be shilling the necessary hardware, such as the True Brew Gold Kit, which includes glass carboys for fermentation.

As far as getting the best beer from your brew, Coleman has a few suggestions. "I am an advocate of all grain brewing where possible, as I feel that it allows for the greatest amount of creative expression in your beers," he says. Beyond that, it's about experimentation and practicing the craft of the craft brew. "One of the greatest ways for homebrewers to create memorable and complex beers is by exploring and getting to know your different ingredients and what flavor profiles and characteristics they bring to your beer," he says. "Just as a great chef explores their ingredients and assembles them in ways that interplay and direct the flavor of a dish, so too do great brewers use ingredients that work together to bring out the desired characteristics, flavors, and unique qualities that they desire for their beer."

Coleman adds one final (but emphatic) piece of advice for finding success in the "great American tradition" of homebrewing: "Sanitary work conditions are a must," he says, of the key to avoiding infections that can ruin an entire batch. "Wash, rinse, sanitize, repeat!"
Photos via 3 Stars Brewing on Facebook
Recent Articles

Feedback
How are we doing? Tell us what you like or don't like and how we can improve. We would love to hear your thoughts!