The Craziest Thing I Drank: The Fernet Ice Cream Float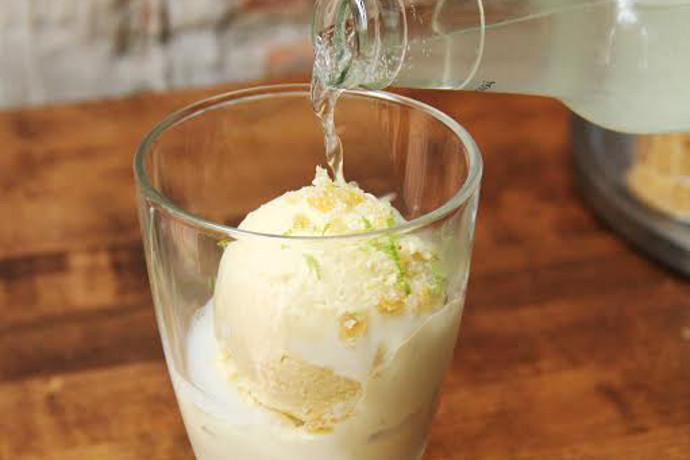 A new feature chronicling some of the more interesting, unique drinks D.C. has to offer, follow along as I sip my way through the city's cocktail scene. In this edition of 'The Craziest Thing I Drank,'
The Fernet Ice Cream Float
at
The Partisan
.

Recently, D.C. has been dumped on with two rounds of snow and has been hit with wind chills that leave me questioning whether various body parts have frozen and fallen off during my walk to the office (don't worry, my ears, nose and fingers are all still intact). Sometimes, however, food and drink cravings prevail over rational decision making. Case in point: my latest hankering for an ice cream float. There are a few reasons why this drink can be classified as the Craziest Thing I Drank in recent memory: the aforementioned sub-zero temperatures, the fact that the only float I'd ever consumed previously involved root beer and how crazy delicious this mixture of spiked ice cream and ginger beer was.

After working through the extensive charcuterie menu (including the Tete de Pho, Bresaola and Lardo), bucatini pasta and multiple rounds of tigelle, my latest visit to Penn Quarter's meat-centric restaurant was topped off with the Fernet Ice Cream Float. Made with ginger beer, lime zest, Fernet Branca ice cream and served with ginger molasses cookies, this float is the perfect ending to a hearty meal. The subtle hint of licorice from the bitter Italian liquor, combined with the ginger beer and lime zest, creates a refreshing night cap. For those unfamiliar with Fernet, the Italian variation of amaro owes its flavor to a combination of spices including cardamom and saffron, and is typically imbibed post-meal—another reason it's a perfect ingredient for an ice cream float. Although it is technically an alcohol infused treat, you'll find this float on the dessert menu rather than the cocktail list.
The Partisan is definitely a great bar to visit during the winter months. The dark interiors, rich food and cozy dining room provide the perfect backdrop to warm up from the harsh outdoor elements. But remember, no matter how cold it is outside, you can never go wrong with a combination of ice cream and alcohol to end your meal.

The Partisan
;
709 D St., NW; 202-524-5322
Photo by Marissa Bialecki
Tags:
Cocktails
,
Food
,
Spirits
Recent Articles

Feedback
How are we doing? Tell us what you like or don't like and how we can improve. We would love to hear your thoughts!