Drinks Decoded: The Old Fashioned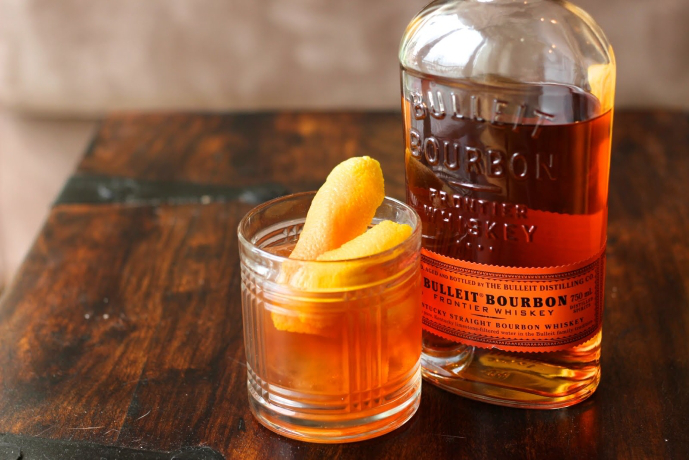 In this series, we take a closer look at well-known cocktails. Get to know the history behind classic drinks as well as where you can find them in the DMV area. This week's Drinks Decoded takes on
The Old Fashioned
.

The Basics
The Old Fashioned is a simple cocktail that has made the rounds since the early 1800's. The main ingredients typically include whiskey, muddled sugar and bitters, and a twist of citrus rind. In addition to whiskey, it can also be made with gin or brandy (or any spirit, really) and is served on the rocks in an Old Fashioned glass (yes, named after the drink) and optionally garnished with an orange slice or cocktail cherry (although some will dispute the use of frilly garnishes…more on that to come).

The Backstory
The Old Fashioned dates back to the first-ever definition of a cocktail back at the turn of the 19th century. At the time, the term was used to describe any mixture of liquor, bitters, sugar, and water and was typically imbibed in the morning (I mean...it's 5 o'clock somewhere?). Over the next few decades, those wanting to jazz up the cocktail began mixing in additives like chartreuse and absinthe, and soon, garnishes started appearing in the form of orange slices and cherries. The old-school folks decided that was just not for them, and yearned for cocktails made in the "old fashioned" way, and so continued to order them with no frills, bringing us to the cocktail as we now know it. Tradition has it that a gentlemen's club in Louisville, Kentucky was the first to coin a bourbon whiskey cocktail as an Old Fashioned in the 1880's, although some, of course, dispute that. Either way, this classic cocktail has become a standby for whiskey traditionalists long before Don Draper brought it back in vogue.

The Bars
When an establishment is named "Bourbon," and houses countless bourbons and whiskeys, you better believe you're going to find a great Old Fashioned there. Head to Adams Morgan for the perfect mix of whiskey, sugar, bitters, and citrus. (2321 18th St., NW; 202-332-0800)
This low-key, local hangout serves up a no frills Old-Fashioned: Four Roses Bourbon, sugar, and bitters. Non-purists can opt for the jazzed up version with peach-infused bourbon. (1443 P St., NW; 202-299-0018)
With a website url of "whiskeyhome.com," you know Southern Efficiency means business. Ever have an Old Fashioned on tap? Well now you can. Enjoy Four Roses SE single barrel bourbon, Evan Williams 2004 bourbon, honey, Madeira, and bitters straight from the tap. (1841 7th St., NW; 202-316-9396)
Tags:
Bourbon
,
Cocktails
,
Spirits
,
Whiskey
Recent Articles

Feedback
How are we doing? Tell us what you like or don't like and how we can improve. We would love to hear your thoughts!