Summertime Sips: Five Cocktails to Try Now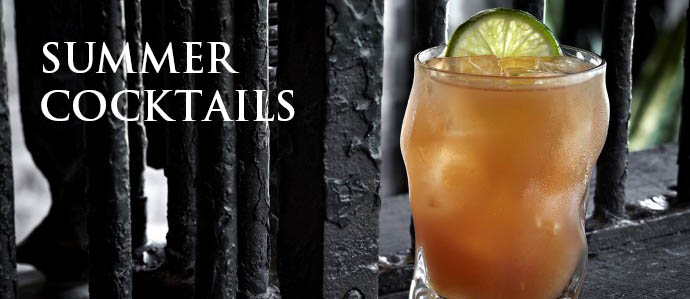 Congress is getting ready for recess, jorts are invading the National Mall and scantily clad interns have become a fixture at work — it must be summer in the District! We'll take any excuse to drink, but swimming through the D.C. swamp air is our favorite. When the going gets hot, whet your whistle with one of our five favorite summer sips.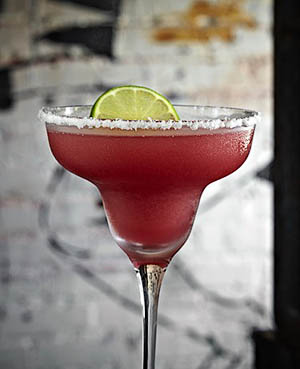 Cobbler at Black Jack: There's something about peach pie that instantly recalls summer in the south — the only way we could imagine improving on the confection is serving it in cocktail form. That's what you'll get in this frozen bevvie, which spikes apricot, peach, mint, and honey with rye whiskey. Sip it when the humidity is too much to bear and take advantage of the (air conditioned) indoor bocce court ($12; 1612 14th St. NW; 202-319-16120).

Smoked Paloma at Urbana Restaurant & Wine Bar: Head 'tender Obinna Emenyonu has created a refreshing sip in this unique cocktail, which features house-smoked maple syrup with Herradura Anejo Tequila, fresh grapefruit juice, cilantro and fresh lime. Staying for round two? Try the Tequila Mockingbird with lemongrass-infused tequila and lemonade ($13; 2121 P St. NW; 202-956-6650).

Chinese Mule at Ping Pong Dim Sum: The cocktail selection at this chic dim sum den has always been intriguing, if not a touch "girly" (see: the petal-adorned lychee and roses martini), but a new summer selection, including the Earl Grey Julep, the Tennessee Electric Tea and the Tequila & Date Old Fashioned, have packed a boozy punch to the menu. Our favorite: the Chinese Mule, which is the lightest of the bunch and combines coriander leaves, lime, vodka, sake, ginger beer and a wallop of fresh ginger ($11; 1 Dupont Circle NW; 202-293-1268).

49'er at Lincoln: There aren't many places in the district where you can find a solid Gold Rush, traditionally made with Bourbon, honey and lemon juice. This version adds a twist to honey-infused Knob Creek with grapefruit and lavender. With an Americana-themed cocktail list and penny-encrusted floor, Lincoln is one bar that makes gettin' boozy feel downright patriotic — celebrate here before, after and during this year's independence day ($10; 1110 Vermont Ave. NW; 202-386-9200).

House Margarita at Bandolero: The marg-on-tap system at Mike Isabella's latest eatery lends a novel touch to a classic summer beverage. Sam Babcock and team make it in batches for maximum efficiency, combining Epsolon reposado tequila, Patron Citronage, fresh lime juice and blood orange puree, all topped off with a (generous) splash of Grand Marnier. It's fresh and bright but with a stiff edge; just what you need to face the rising temps ($10; 707 6th St. NW; 202-289-3600).
Photos via Bandelero
Recent Articles

Feedback
How are we doing? Tell us what you like or don't like and how we can improve. We would love to hear your thoughts!